Publisher and Composer Offline Activation Instructions:
You can retrieve a license file from any computer that has an internet connection by taking your Authorization Code, and the Lock Code of the machine to be activated to the Active TerraGo Software webpage and select your product from the drop down menu. Fill out the form that appears with all of the required information and click Generate license.
Please Note that the Lock Code is unique to each computer. It will appear in the Activation Wizard once the software is installed.
Once the license file is downloaded and transferred to the offline machine please
1. Launch the Activation window for your product.
2. Click the radio button next to your license type.
By default, licenses will start in trial mode until successfully activated with a version 7 key. Select either Standalone or Concurrent based on your license type.
If you have dismissed the dialog it can be launched by going to Start--All Programs (or apps in later versions of Windows)--TerraGo <Product Name>--Activate TerraGo <Product Name>.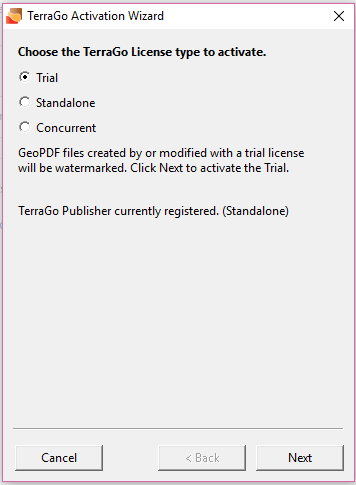 3. Fill in your Contact Name and Authorization Code and click the radio button next to No where it asks if you are connected to the Internet.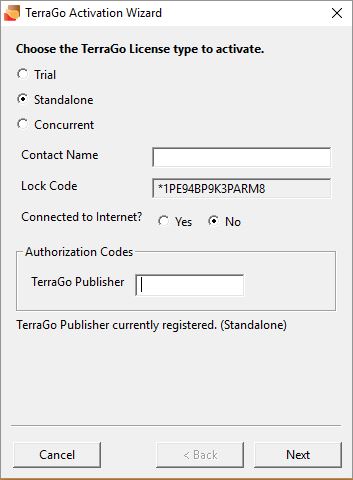 4. Click Next.
5. Click the Browse button.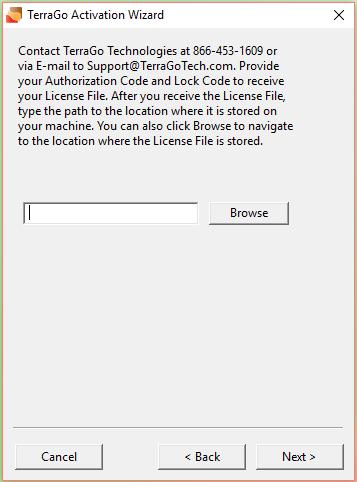 6. Navigate to the location where the license is stored and click Open.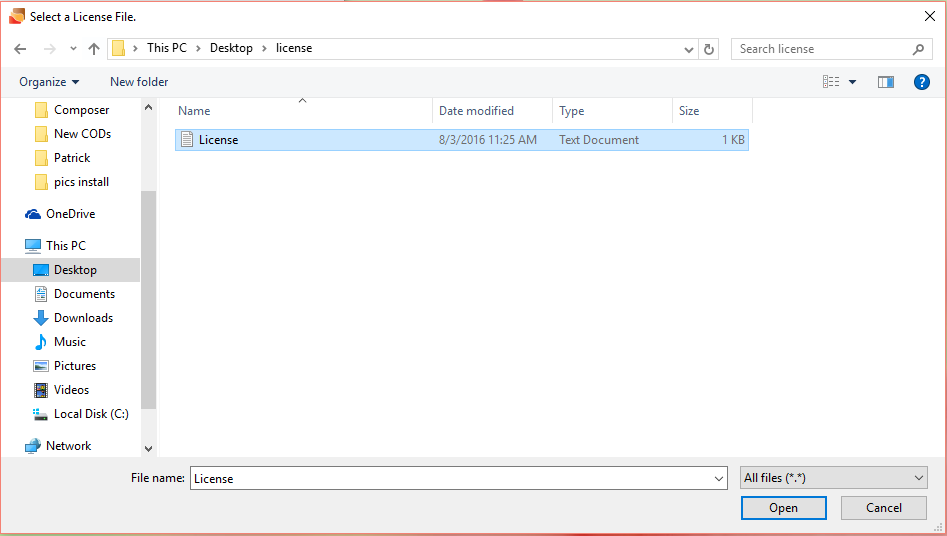 7. Click the Next Button to complete the activation process.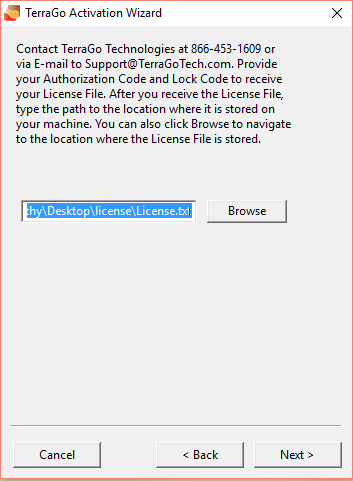 8. Click the Finish button to complete the activation process.