With 3.9.6 a user can select an offline map, or form, and attach it to multiple notebooks at once.


1. Navigate to the Maps or Form Template tab within Edge Server.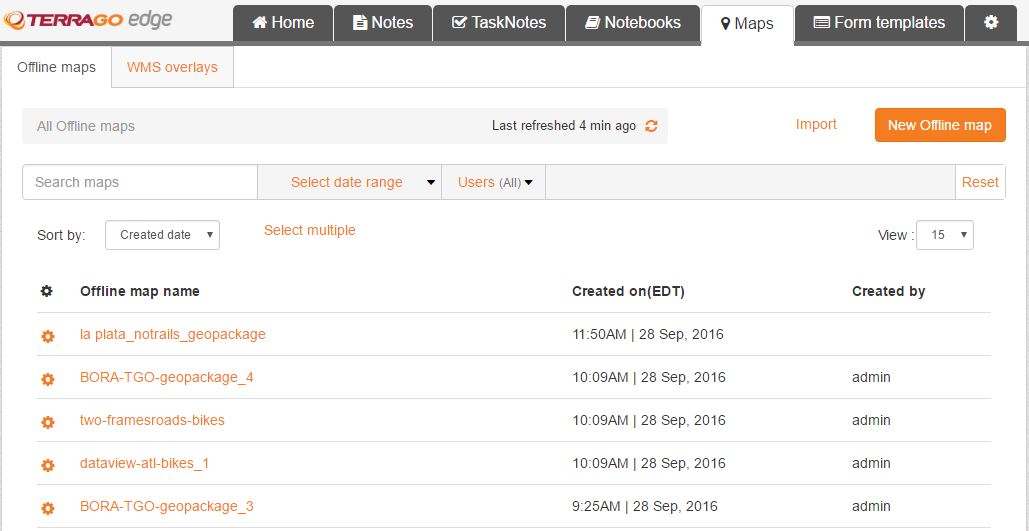 2. Click the gear next to the Map or Form name.
3. Select Attach from the drop down list.

4. Scroll, or Search for your designated Notebook name and click on the check box next to each Notebook you would like this map or form to be in.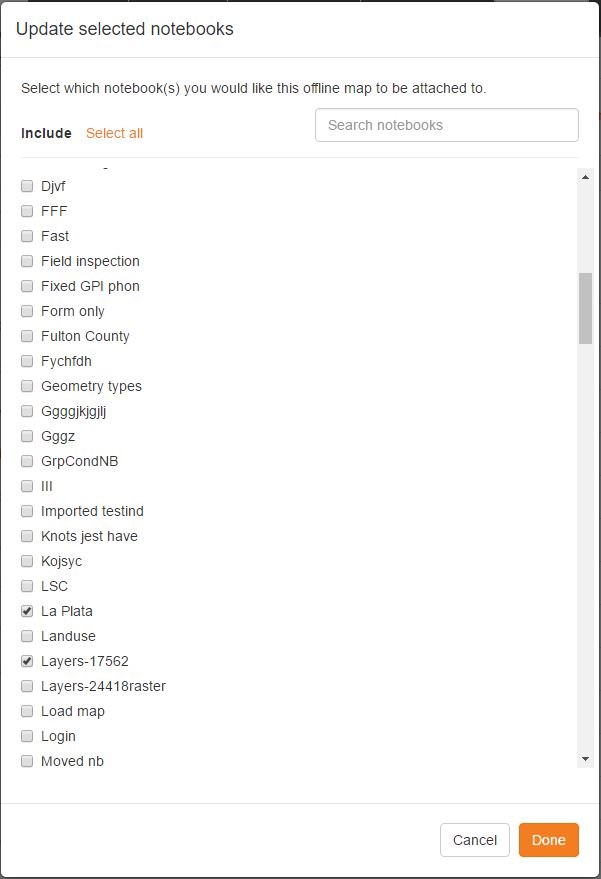 5. Click Done.
The selected maps and/or forms will now appear in the designated Notebooks.