TerraGo Edge 3.9.7 comes with direct, out-of-the-box support for Trimble's industry-leading, high accuracy surveying solutions including the Trimble R10, R8, R2 and R1 GNSS receivers, providing a range of flexible options for achieving sub-meter to centimeter accuracies on smartphones and tablets. As an approved Trimble development partner, TerraGo has integrated Trimble's GNSS Direct SDK on both iOS and Android for professionals who need to collect field data in a variety of precision applications.
1. Download Trimbles GNSS Status application from the Apple or Google Play stores.
2. Turn on your Trimble GPS device and ensure you are in an area where you will have a clear view of the sky.
3. On your mobile device, please navigate to the bluetooth settings and connect to the Trimble GPS device.
4. Launch the GNSS Status app.
5. Click Select New Receiver.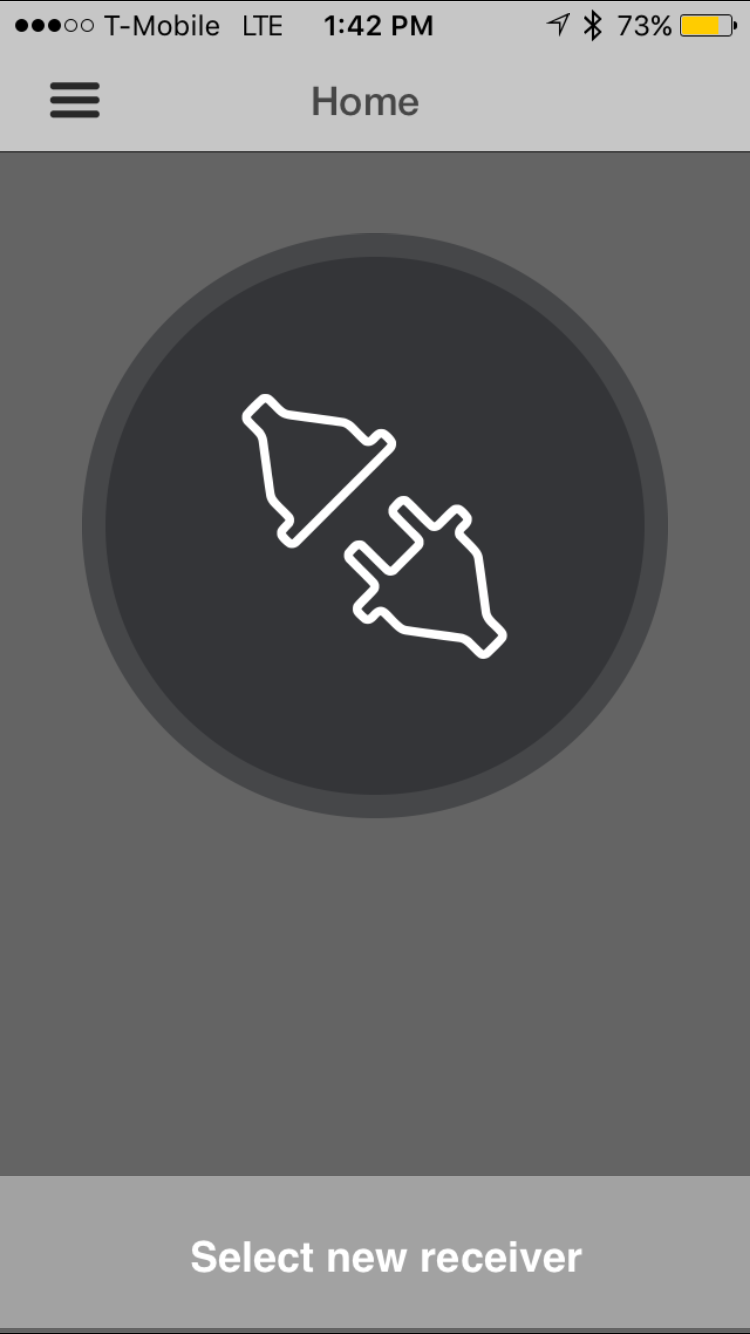 6. Tap on the GPS device you would like to use.
If you do NOT see any GPS devices here, or are having trouble connecting to your device via bluetooth, please contact Trimble customer support.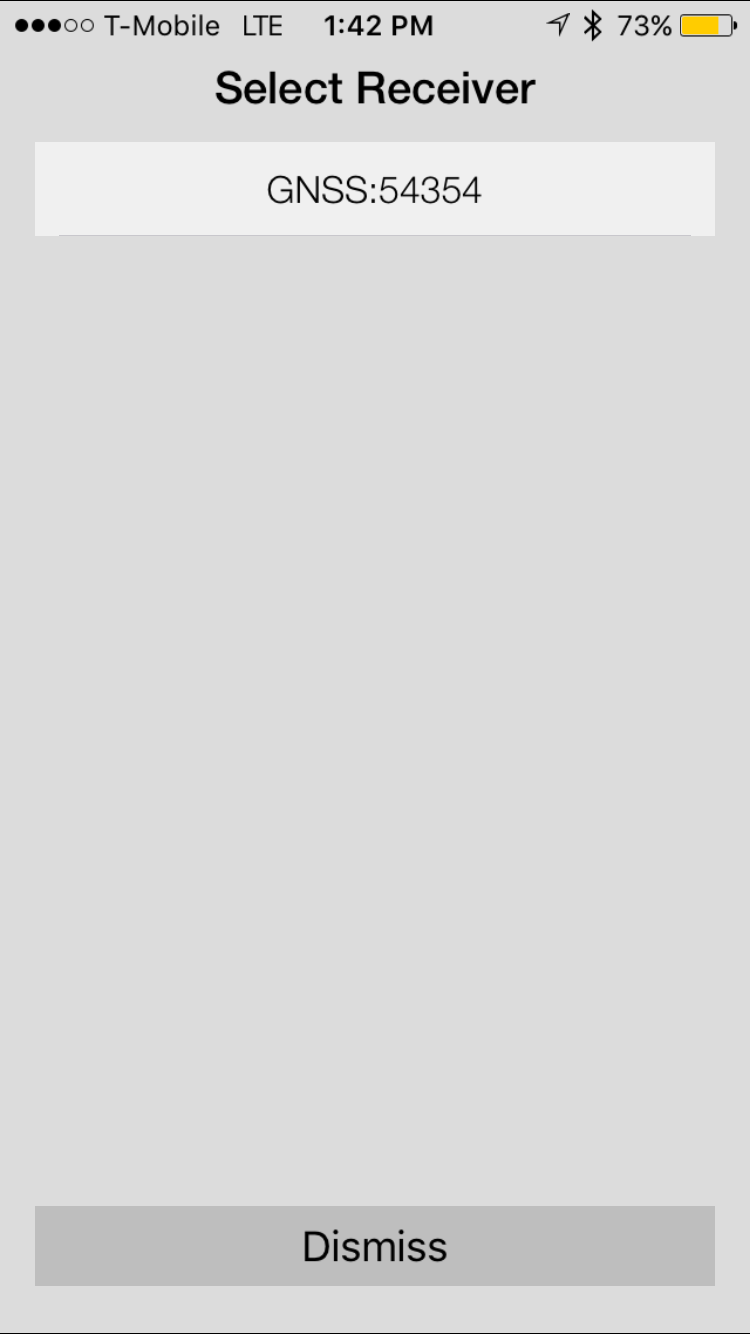 7. Once fully connected review your GPS accuracy in GNSS Status.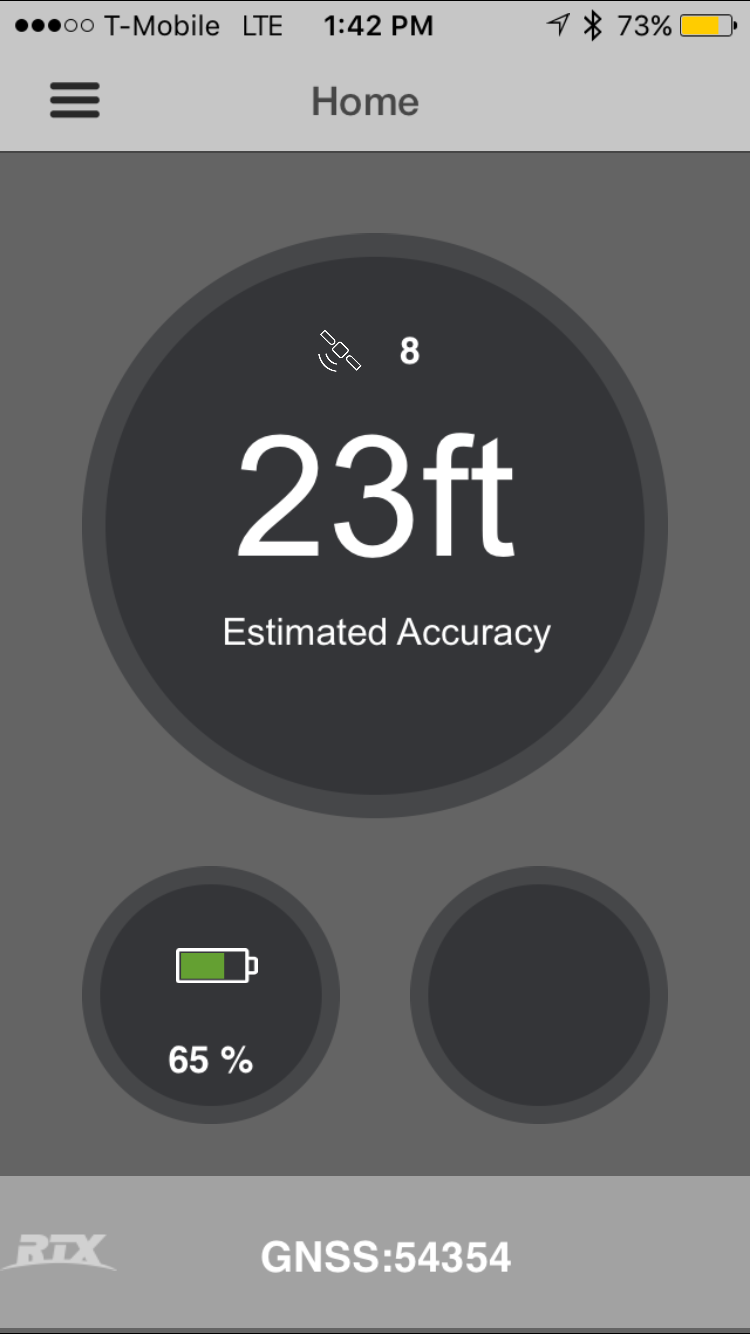 8. Launch TerraGo Edge.
9. Navigate to System Settings-Location Configuration
10. Select the Trimble device from the Location Provider list.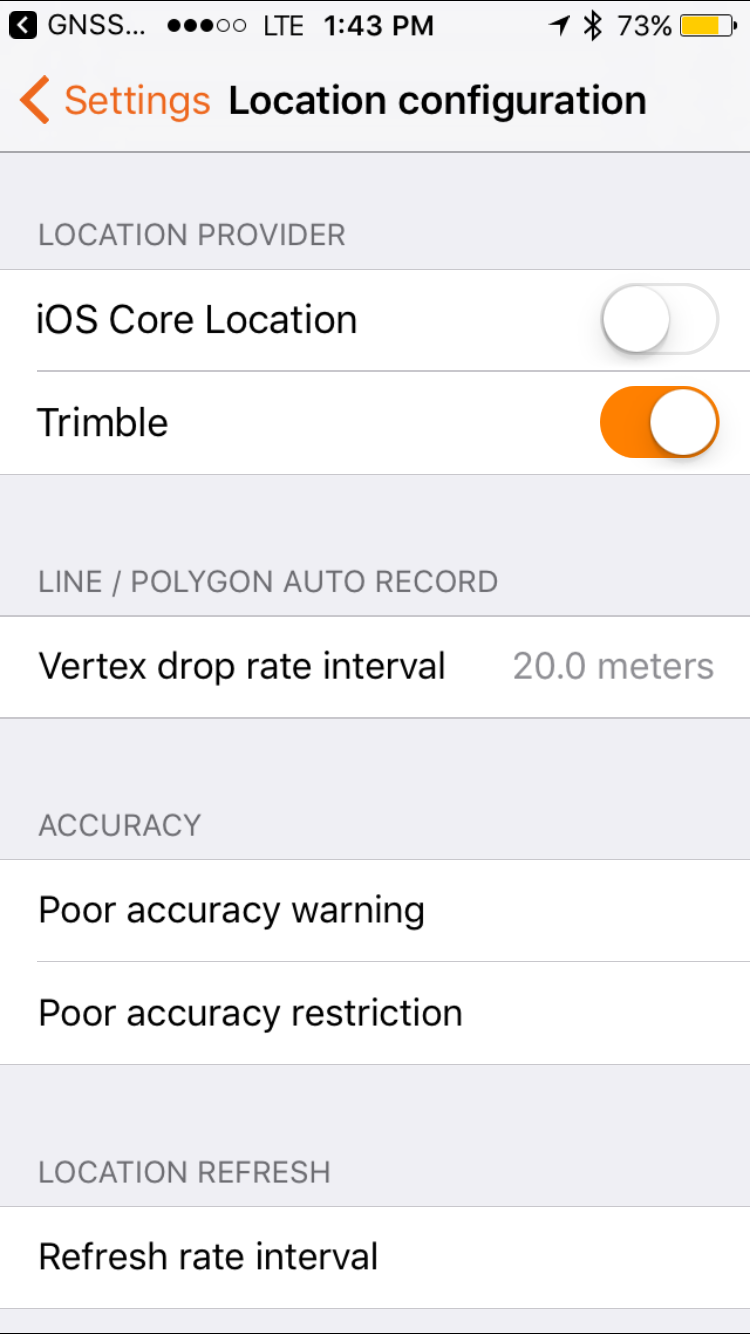 11. Type in the serial number of your Trimble device.
This can be located in the GNSS status app under the Menu--Detailed Status--Serial number section if the device is properly connected.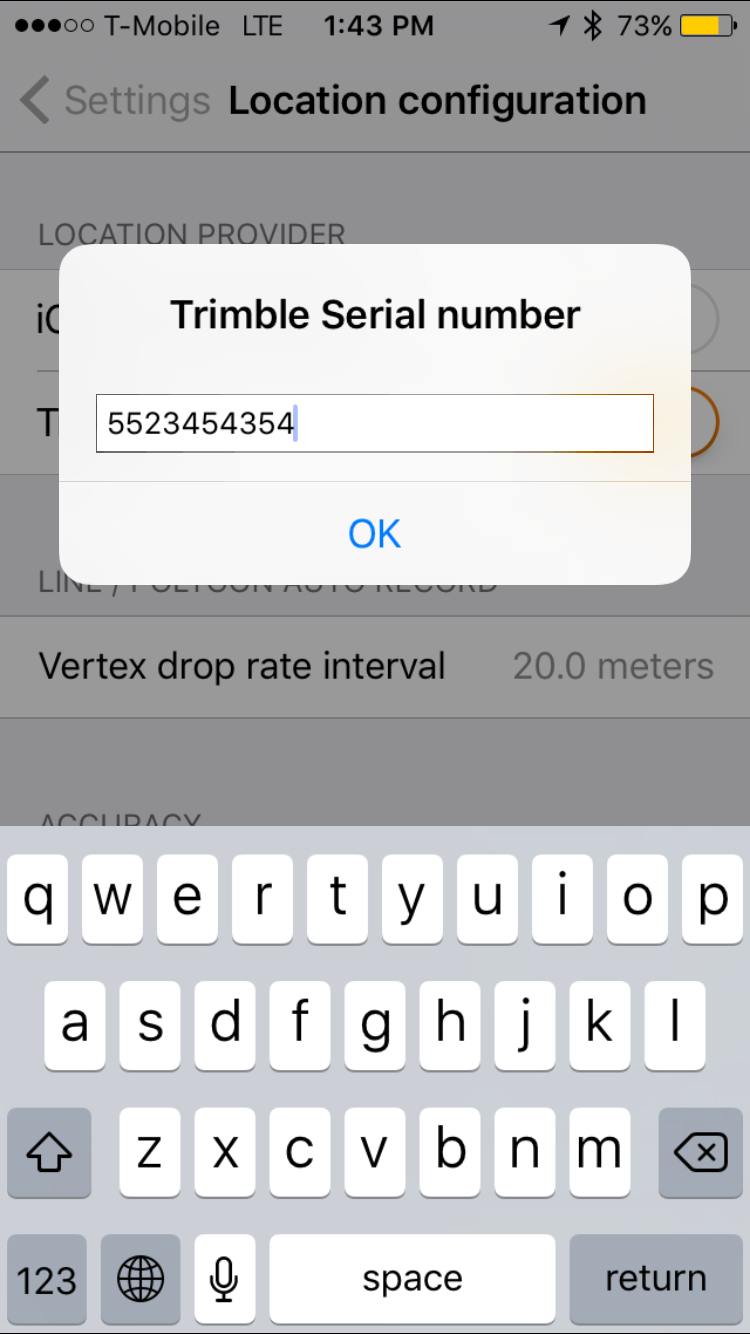 12. Click Allow when TerraGo Edge swipes over to GNSS Status to ask for connection.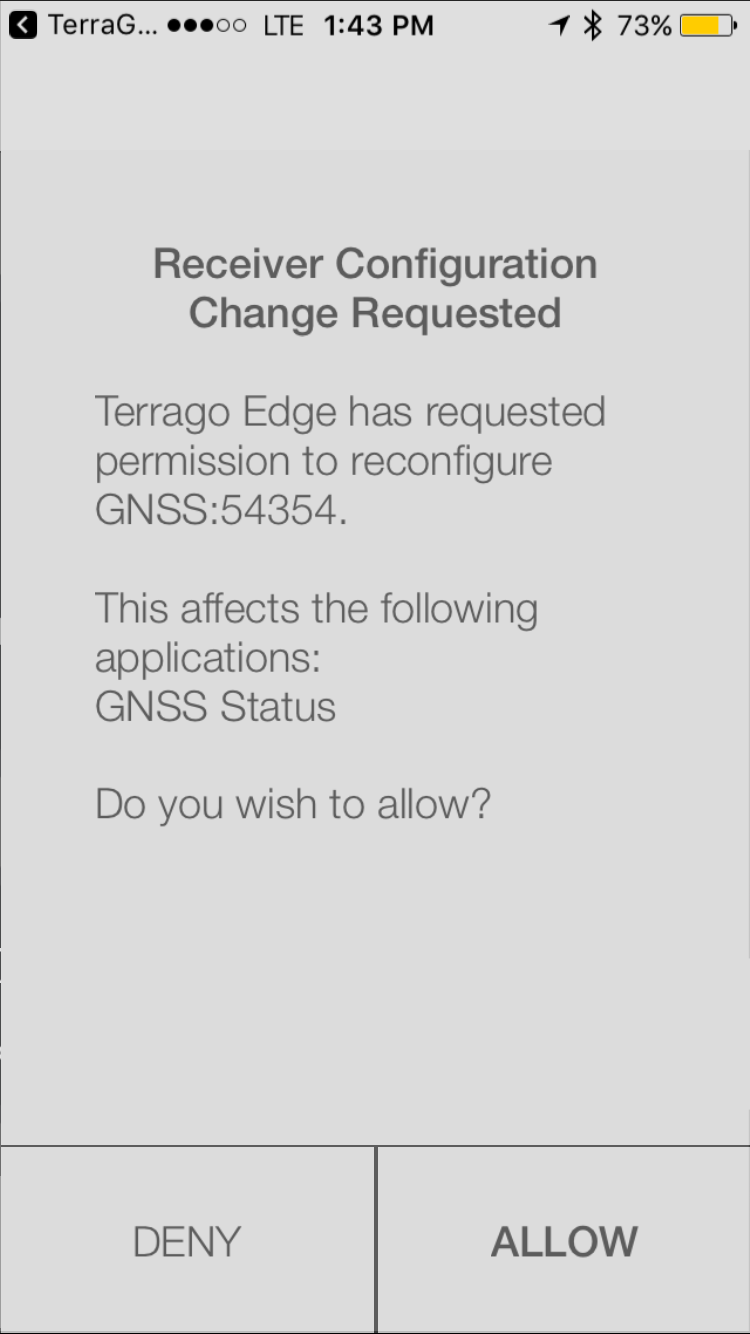 TerraGo Edge will swipe back to the main map screen once the device has connection permission and you will see your current location information.